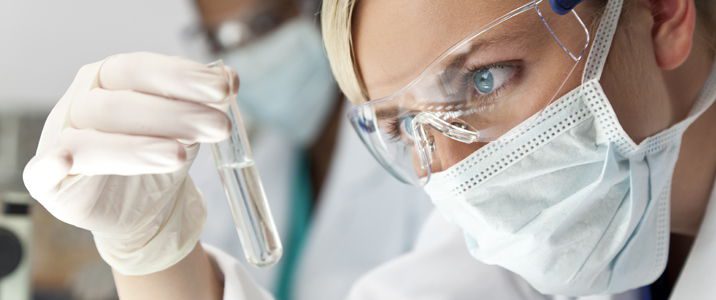 Workplace drug testing is nothing new, but it does seem to carry a certain amount of controversy with it these days. The legalization and popularity of certain drugs has raised questions about what is ethical, legal, or an invasion of privacy. It's more important than ever to ensure that, as an employer, you are within your legal rights to test employees and are still able to maintain a safe, drug-free work environment.
While most employers don't have to test, many find that it is the most effective way to enforce drug-free requirements and create an overall drug-free environment. If you're one of many employers that sees the value in testing but are unsure of how to do so, take a look at the following considerations.
Timing is everything
There are a few different ways to test for drugs and problems that are differentiated by when and how the testing occurs. Before employment even occurs, many companies require pre-employment drug testing and most are completely within their legal rights to do so, although their employees may not be happy. As with most laws, pre-employment drug screening regulations can vary by state, so it's important to check on your specific state laws, but in most places, it's an accepted and legal practice.
Though pre-employment screening may be relatively cut-and-dried, screening current employees gets a bit more complicated. However, when an employee is working with equipment or materials that could cause harm if used improperly, it is often worthwhile for an employer to request a drug test, especially when the suspicion of drugs occurs, when they have recently completed a drug rehabilitation program or a workplace accident has occurred with drugs being suspected as a contributing factor. Check with the legality of such testing in your state and, as always, cover your bases, documenting what led to the suspicion of drugs or the request of a screening for another reason, how the testing was requested, how the results were interpreted or shared, and what measures were taken to ensure that the employees' privacy rights and dignity were upheld.
Focus on the intention
When developing a plan for your drug-free workplace or making individual decisions about screening, focus on the intention of your efforts and make sound judgment calls to back it up. Although it's not enough to say that it was never your intention to invade someone's right to privacy or discriminate against particular employees, considering the mission and purpose of your drug-free workplace is a great place to start. After you've considered why you want to develop particular guidelines, make decisions that only support those goals. You'll also want to periodically revisit your mission and look at the way individual cases were handled to evaluate whether or not those actions were in line with your goals and values as a company.
Develop standard procedures
One of the most important things you can do to protect your company against drug-screening related lawsuits is to standardize your drug-free workplace procedures. Develop guidelines that detail what is allowed and what is not, how testing will occur, and what the consequences of negative or positive tests will be. This program should not be an afterthought, but instead should be part of the employees learning about your company from the first day they start. Encourage employees to not only read the guidelines but also to understand them, ask questions, and feel comfortable discussing them with a member of HR. Employees will respect an employer with a zero-tolerance policy for drugs, but they won't respect an employer that blindsides employees with rules all of a sudden and doesn't enforce them consistently. This can make potential candidates stay far, far away and can have serious legal implications as well.
What do you find to be the most challenging aspect of launching or maintain a drug-free workplace campaign? Let us know in the comments section below.
Jessica Miller-Merrell
Jessica Miller-Merrell, SPHR, is an author, speaker, Human Resources professional, and workplace social media expert who has a passion for recruiting, training, and all things social media. She is the president and CEO of Xceptional HR, and a leader in the HR community with more than 12 years of industry experience. The author of Tweet This! Twitter for Business, Jessica was named by HR Examiner as the second most influential recruiter on the Internet and the seventh most powerful woman on Twitter. She is a columnist for both SmartBrief and The Huffington Post, in addition to Blogging4Jobs and Human Resources One on One. Jessica has been interviewed for professional articles in CIO Magazine, Entrepreneur Magazine, SHRM's HR Magazine, and on CBS. Jessica earned a Senior Professional in Human Resources designation in 2008, and holds a bachelor's degree in Anthropology and Business from Kansas State University. Originally from a small town in Kansas, Jessica currently lives near Oklahoma City with her husband, Greg and daughter, Ryleigh.