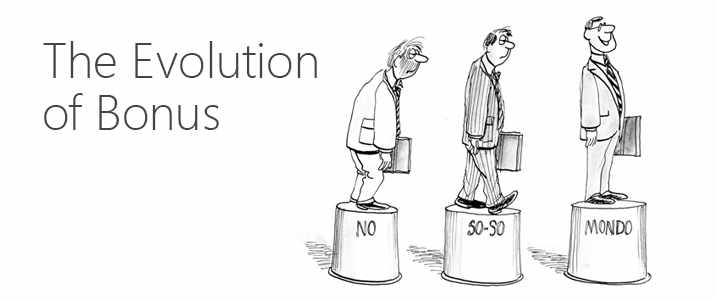 In Punished by Rewards, author Alfie Kohn suggests that workplace incentives can often lead to unintended negative consequences. He proposes the elimination of what he calls "carrot and stick psychology" in the workplace and other institutional settings to reduce potential negative outcomes.
Despite his legitimate point, in some ways, Kohn may be scrapping a salvageable system too hastily. Careful consideration of the need for and outcomes of any reward program is the best way for employers and managers to institute systems that work ideally for their workplace. Here are three considerations for employers and leaders before implementing a rewards program for their team or organization.
Rewarding Individual Performance is a Balancing Act
While it's obvious that all of our work for "reward" on some level (after all, no one goes to work without a paycheck on the line), a workplace focused on rewarding individual performance can have some inherent problems.
Those who manage to achieve may be looked on as solely focused on obtaining favor from management.
Because achievement is rarely a solo effort, team members can feel overlooked if their contributions helped the "rewarded" to achieve success.
Teams that consistently have high-producing members can become dis-incentivized if the group works together to train and to encourage success but is not rewarded for their contribution.
In the past, incentive programs have focused on individuals almost exclusively. In today's more co-operative office environment, however, it can be hard to know whose contribution led to a specific result. Take, for example, the decline in using individual performance reviews as a tool for determining promotions and salary.
By emphasizing team success, employers may find that individual members achieve more as they gain from other's strengths, which are offered more freely in an environment where competition between team members is not the main focus.
Personally, I'm a fan of encouraging employees to recognize their peers for projects in which they collaborated well, as this fosters employee engagement, teamwork, and peer recognition, which leads to amazing work culture, increased retention, and more productive and higher performing employees.
When Designing Rewards, Start from the Desired Outcome
While Kohn advocates eliminating rewards altogether, it is clear to anyone in a professional environment that if implemented thoughtfully, rewards can be effective motivators. Whether your rewards program is designed to correct a perceived problem or to drive higher achievement in an already functioning system, start from the desired outcome when designing rewards.
Tie rewards to outcomes that lead to continued success, as well as to short-term corrections.
Recognize and reward frequently to achieve consistent results.
Consider everyone that contributes to the outcome of a rewards program, including team members and management.
Find ways to introduce rewards that minimize competitive in-fighting. Encourage team members to congratulate each other and to collaborate successfully for a common goal.
By designing recognition and rewards to encourage workforce success, you can build stronger teams and reduce the perceived favoritism often associated with these programs. Rewards that are too narrow may promote the success of some individuals with specific talents over the necessary hard work of those that contribute significantly to that outcome. Study the desired outcome carefully before implementing your rewards, and keep the whole system in mind.
Implement Rewards Based on Improving the Health of Your Organization
Don't resort to using a certain rewards system just because that's what's been done in the past. It's okay to admit mistakes, and it's extremely important to learn from them. If your organization has experienced negative fallout from rewards in the past, redesigned rewards may still work well for you. Audit your rewards programs regularly to make sure you are, in fact, achieving the desired outcome. Make changes to achieve the best results, and avoid simply following your own plan or someone's example.
Talk to your employees about the outcomes of rewards. Take the time to find out how it impacts them, their office relationships, and their thinking on future performance.
Don't make assumptions based on past experience. Compare the outcomes of various methods of offering rewards to find what works best in your workplace.
Don't be afraid to alter or eliminate rewards that have a negative impact. Disappointment over the change will be short-term, but benefits over the long run will far outweigh the impact of a negatively received rewards program.
Remain proactive about making rewards work for you. Don't be afraid to ask tough questions and to face the truth when it becomes evident. Ultimately, everyone wants to earn a living doing something they enjoy. When rewards interfere with this goal, it's time to consider changes.
Jessica Miller-Merrell
Jessica Miller-Merrell, SPHR, is an author, speaker, Human Resources professional, and workplace social media expert who has a passion for recruiting, training, and all things social media. She is the president and CEO of Xceptional HR, and a leader in the HR community with more than 12 years of industry experience. The author of Tweet This! Twitter for Business, Jessica was named by HR Examiner as the second most influential recruiter on the Internet and the seventh most powerful woman on Twitter. She is a columnist for both SmartBrief and The Huffington Post, in addition to Blogging4Jobs and Human Resources One on One. Jessica has been interviewed for professional articles in CIO Magazine, Entrepreneur Magazine, SHRM's HR Magazine, and on CBS. Jessica earned a Senior Professional in Human Resources designation in 2008, and holds a bachelor's degree in Anthropology and Business from Kansas State University. Originally from a small town in Kansas, Jessica currently lives near Oklahoma City with her husband, Greg and daughter, Ryleigh.