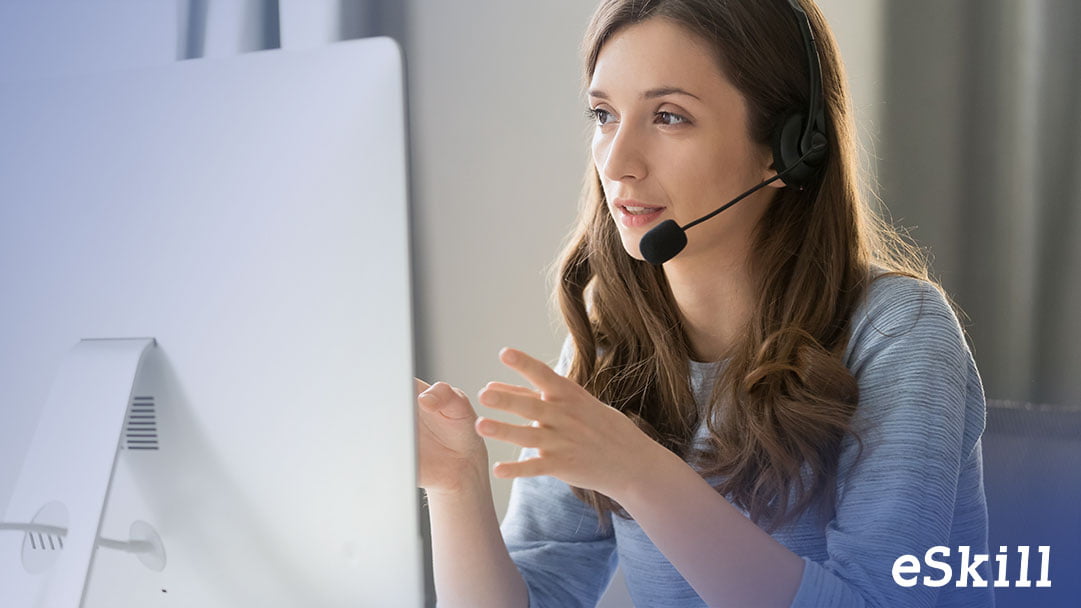 It is estimated that more than 26% of workers will be working remotely through the end of 2021. For many companies, employees working at home full time or part-time has become a way of life. Remote work is not going away.
It is not uncommon today for people to get hired and start working for companies without ever meeting the managers face-to-face or visiting the workplace first. Interviews are being done remotely and people are starting the job by working at home.
It is a completely different experience for nearly everyone who takes a different approach to manage and train employees without in-person supervision. That is why it is so important to use skills testing to help predict how employees will perform, where training will be most effective, and make sure they absorb the information.
Skills Tests for Remote Employees
Many companies choose to do pre-employment skills testing as part of their hiring decisions. Others do a skills assessment test as part of the onboarding process to get a baseline measurement. Yet others use skills testing as part of their training programs.
With the shift to remote work, skills tests and remote training have become essential tools to keep employees productive when working at home.
Here are some of the skills tests you may want to consider for your remote workers as part of your assessment and training programs.
Cognitive Skills
Evaluate crucial remote working skills such as critical thinking, problem-solving, and analytical reasoning — all essential traits for the independence needed to work remotely.
When employees are away from the office, they will need strong computer skills and proficiency with the software they need to work remotely and collaborate, such as Microsoft Outlook, Word, Excel, and PowerPoint.
Job Task Replication
A skills assessment test can be customized to include a simulation of real job situations employees might face. Skills testing can show how well they can identify and solve problems on their own.
These skills assessment tests can help identify areas where employees need additional training. When you identify the knowledge gaps that exist, you can customize your training programs to help your employees develop the skills they need when working remotely.
Employee Training and Development
When employees were asked if they have mastery of the skills they need for their jobs in light of the move to remote work, digitalization of information, and organizational changes, 70% said no. When your company depends on remote employees to work productively and effectively, that 70% creates significant risk.
You can mitigate that risk by ensuring you provide the proper training and learning environment. We recommend a four-step process as part of your employee training and development program.
Define Skills Levels
Observe your employees to identify the skills they need relevant to their job and then rank them on their skills levels, from beginner to expert.
Build the Skills Assessment Test
Select Skills Assessment Tests on eSkill to hone in on the job-critical skills remote employees need and any other areas in which you feel they need to improve. Customize assessments based on roles and observed proficiency.
Analyze Skills Test Results
Create a baseline assessment and compare it to your observations. Identify knowledge and skills gaps.
Customized Training and Retesting
Develop personalized training programs to address deficiencies and improve skill sets. Employees should be trained according to their current skill level and advance through training as their skills improve. Retesting should occur after training.
While you are familiar with learning curves, you may not know about the "the forgetting curve." Research done by psychologist Hermann Ebbinghaus showed the amazing capacity the human brain has to retain information and also to forget it. His experiments showed that 70% of new information is lost within 24 hours if we do not make an effort to remember it. As much as 90% of what is learned will be forgotten with a month. The forgetting curve is a real thing.
One of the best ways to make sure the information in a training session sticks is by testing participants at the end of the program. When training sessions for remote workers are complete, it is a good idea to run them through skills assessment tests to help cement the information in their minds.
Proper training also reduces the amount of time it takes to overcome the learning curve.
Improve Skills Testing and Training for Remote Workers
When you are evaluating how you are going to improve your training practices for remote workers, you need to work with an organization you can trust. Whether you need Subject-Based Assessments, Job-Based Assessments, or Skills Training and Testing, eSkill has the expertise to improve your process.
Request a demo to see how skills assessment tests can help you develop training programs to help employees work remotely.