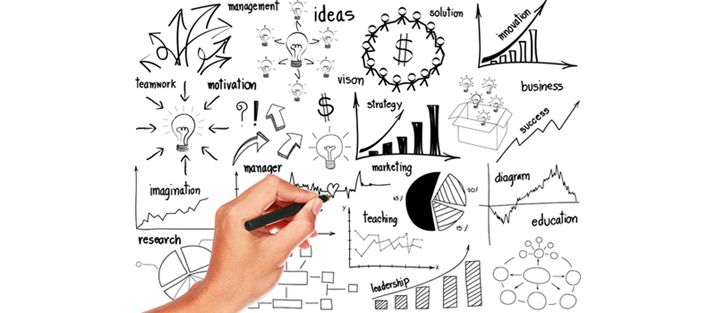 For managers, one of the biggest responsibilities is making sure that teams work well together and accomplish the goals they've set out. Each person in the team needs to play an integral role in that success. And making sure that everyone works at their best—that employees feel challenged, trusted, and rewarded—is also a big part of their job.
Performance reviews are a crucial tool to use to accomplish this task. Through performance reviews, managers can keep track of their employees' work, their successes, their challenges, and how they can grow in their position. A performance review is like a thermometer used to take the temperature, not just of each employee's performance within the department, but of the department (and the company) itself. This is why conducting effective performance reviews is so important.
To ensure that the performance review process is as effective as possible, managers must recognize that the review is not just a cumbersome HR requirement, but rather a useful tool to track productivity and workplace satisfaction. It can also help minimize employee turnover, if it's used as a way to make sure the employees are happy and feel engaged in their work.
Here are a few ways that HR professionals can help managers improve their performance reviews.
Align job descriptions to the performance review, to avoid misunderstandings when reviewing the specific tasks and responsibilities of each employee.
Create career paths for each role in the company, and use them during the performance review to help managers evaluate each employee. They can also serve as a motivational tool by delineating the path to advancement within the company.
Conduct performance reviews often (quarterly or semi-annually, at least), to ensure that the issues being discussed are fresh in both the manager's and the employee's minds. This results in a more effective conversation about an employee's performance over the last 3 months, instead of a whole year.
Collect employee feedback, as a crucial part of the review process. Consider sending out an anonymous survey to find out what's working and what's not working from the employees themselves.
Select and clearly define a standard response system to help make the review process run more smoothly. Make sure the standard responses—and their meanings—are well understood by all the managers.
Establish a system for sending regular reports to upper management, based on performance reviews. This establishes reviews as a continuous part of the management process, and allows the company to recognize good performers, reward excellent performers, and keep an eye on poor performers, in a timely manner.
Clearly define the soft skills needed for different positions, and share those definitions with employees and managers, to help make sure that, when review time comes, both parties are on the same page. Both the manager and the employee will know what the expectations are for specific soft skills—such as communication, teamwork and reliability—and how the employee has fared in these categories based on standard guidelines.
Remember, the performance review is a living process—it depends on the people involved, who have their own opinions and attitudes. Making it more straightforward and standardized can help everyone get on the same page. And it's important to always take the feedback from managers and employees into consideration as you refine your approach and make performance reviews work better for your company.
For more tips on how to improve your performance management process, download our white paper "Performance Management: Top 10 Best Practices".
Measuring Quality of Hire: Defining Top Performance
This infographic will provide an overview on how to evaluate the quality of hire for both potential employees and new hires. This can help your organization to predict performance success as well as to measure productivity on the job.
View Now