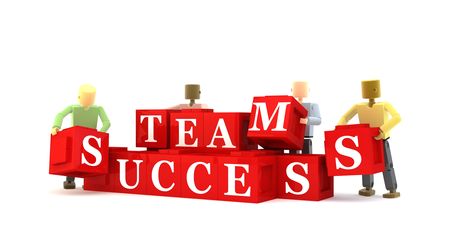 The world is shrinking. Technology has made it possible for companies to operate across the world, with branches and employees in different countries working together in a global market. Technology has also made it easier for employees to work remotely. Broader internet and phone access make it possible for employees to communicate with one another and their managers, no matter where they're located.
One benefit of this global marketplace is that employers can take advantage of a wider talent pool by hiring overseas. Imagine finding people with different expertise, expanded knowledge, and new ways to approach tasks to improve business around the world. Plus, having employees working remotely oversees can cut down on overhead at home, since there's no need for the space to house all of them in one central office.
However, it's not all talent and cost-savings when it comes to hiring employees overseas. There are a lot of things to consider, including language barriers, effective communication, accountability, and working differences, such as expectations of paid leave.
Here are some tips to keep in mind when hiring employees overseas.
Language barrier: Hiring employees in other countries may bring a lot of new, different expertise and perspectives, but it can also mean hiring people who may not speak English as their first language, or even at all. In terms of the work itself, language can play a smaller or larger role. For instance, if the employee has to deal one-on-one with clients who speak English, then a business-level mastery of the language is necessary. However, if the employee is developing programming code and isn't interfacing with clients, then their language mastery doesn't have to be business-level. In either case, training and classes are a good option to consider, to help strengthen your overseas employees' language abilities. Depending on their level of expertise and their potential role in your company, these classes can be a worthwhile investment.
Effective Communication: What's definitely crucial is being able to effectively communicate with your overseas employees. True, many people around the world speak more than one language, at least to some extent, but you can't count on that being the case every time. As much talent as a potential employee might have, it's nothing if he or she can't communicate with you and your team. Again, this is where training comes in handy, especially if the employee's expertise is the perfect fit for your company. Poor English skills may not be a reason not to hire a professional, but it is something to address from the start. Test language skills in-house to reduce costs and research online classes or training that you can readily offer to the employees who need it.
strong>Accountability: Another barrier to effectively managing an overseas team is the difficulties of relying on people you can't see every day. Most managers have full plates already without having to keep track of employees who are working maybe not just remotely, but in a different country and time zone. A way to help managers and overseas employees work together more effectively is to draft a handbook that includes everything that's expected of all employees who work remotely. This should outline how tasks are assigned, how deadlines will work, and what happens if an employee misses a deadline. This way everyone is on the same page and there are fewer disruptions to productivity.
Working Differences: An important factor to keep in mind when hiring employees overseas is the legality of the process. Always make sure to have employees fill out all the necessary forms that your business requires, including IRS forms. Also, research the work policies in each employee's country. You'd be surprised at how different some of their work practices are. Many countries offer a lot more paid time off, and employees in those countries might be expecting that. If that's not your company's policy, make it clear from the get-go. Holidays are also something to consider, since different countries, cultures, and religions celebrate different holidays. Consult with potential overseas employees to determine what holidays they expect to celebrate.
Remembering these tips will help you and your company when deciding whether to employ people overseas. Work out a plan to provide language lessons (if needed), encourage open communication, and determine the best ways to ensure productivity. Taking these steps can afford you the opportunity to find new talent in a global market.