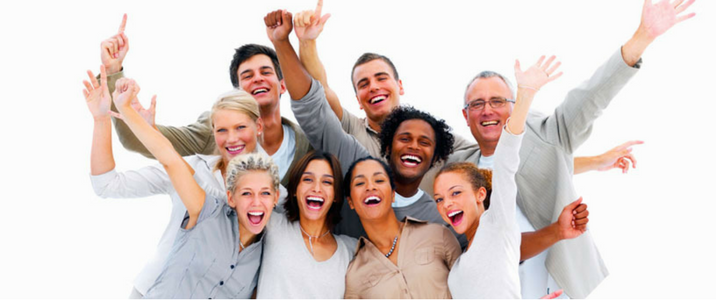 A lot of companies claim to be customer focused today. But what does that really mean? It entails going beyond the standard "the customer is always right" mentality, in order to exceed customer expectations. Being customer-focused today depends on providing outstanding customer service.
While a satisfied customer may return, he or she may also go elsewhere. How can you develop customer loyalty? You need to provide service that exceeds expectations and goes above and beyond what is required. It helps to think in terms of developing a relationship with customers by paying attention to what their needs are and what they may be in the future.
Empower your employees to self-direct themselves.
Even after completing the initial assessment of a candidate pool, it's still a calculated risk to hire and train the ones that stand out. However, there's a powerful idea most employers don't understand that can overcome this. The key lies in empowering new employees to self-direct themselves once hired.
The foundation lies in training your customer service staff and developing a culture of respect and courtesy within your organization. You need to treat your staff and encourage them to treat one another with the same respect you expect them to give customers. It doesn't stop with explaining what is expected, it's also important to explain why positive interactions with customers are so important.
Did you know that Zappos has been listed for six  consecutive years in Fortune's "100 Best Companies to Work For"? They managed to do this in large part by empowering their employees to self-direct their work and customer services, helping Zappos to grow into a billion-dollar e-tailer. Tony Hseih, founder of Zappos, focuses on the happiness of both employees and customers, with phenomenal results.
"If you quit today, we will give you a $2,000 bonus
along with pay for the amount of time you have already worked."
Zappos gives those who are not committed an easy way out. $2,000 is a great price to pay for the invaluable benefit this deal gives the organization. They are able to find the most committed people easily and quickly, right from the start. But commitment, though important, is only one part of the equation. Zappos also used eSkill to ensure the employees they hire are well-qualified to begin with:
"Before using eSkill, we didn't have a way of assessing software skills or administrative capabilities. Since acquiring eSkill, we can now quickly assess internal and external candidates. […] There are more than enough questions from which to choose depending on the subject matter. It provides a robust reporting function as well. Even creating our own test questions is an easy process." – C. Foley, Recruiting Manager, Zappos
eSkill is unbeatable. It offers an effective solution for intuitive skills assessment, with thousands of combinable test topics and a flexible platform. Complementary behavioral tests are available as well. eSkill can even integrate with your existing HR software and help you manage tests created with your content or ours.
Give your customer service employees more autonomy, so that they can speak in their own voice and make some decisions. This will translate to a better connection with customers. Personnel at Zappos are encouraged to be themselves and are given a lot of autonomy. For example, a customer once called to say that she wanted to return some boots because her husband, who had ordered them, had died suddenly. The call center staff member sent flowers on behalf of Zappos, charging them to the company.
This kind of "above and beyond" customer service makes customers for life. Hseih's focus on employee happiness has created a place where his employees want to come to work, and that kind of job satisfaction is reflected in the exceptional customer service Zappos provides.
How do you empower your employees in order to create outstanding customer service? Let us know in the comments below.