The Ultimate Collaborative Assessment Solution
When people write, code, or use Microsoft Office tools, they can often solve the same problem in different ways. All these tasks require either creativity or higher-order thinking skills. However, these skills can't be easily evaluated. You often need at least two brains. :- )
Organizations want their teams to be creative but are not entirely sure how to select and assess those skills. The question remains: "Can the answers to open questions be measured and evaluated?", "What assessment tools are available to assist us in recognizing creative thinkers or how they structure their ideas?" "How might we evaluate and compare various ways of addressing the same open question?"
eSkill's collaborative assessment solution allows a team to "blindly" grade responses according to a customized set of criteria. An HR administrator sets up the entire flow of the evaluation process, assigning different in-house experts to individually assess pertinent responses. Then, the administrator approves the test-taker's final overall score.
This infographic, using an example of a team evaluation scenario for a copywriter position, provides a clear understanding of how the eSkill Team-Scoring feature works.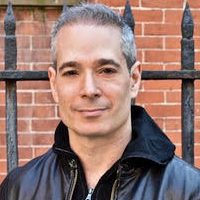 Eric Friedman
Eric Friedman is the founder and CEO of eSkill Corporation, a global platform for complete candidate skills and job fit assessment. eSkill's online skills testing is used by thousands of employers for pre-employment assessment and staff benchmarking. Eric has degrees in Psychology and Business, and a fascination with matching people with roles they're best at, and that they enjoy.