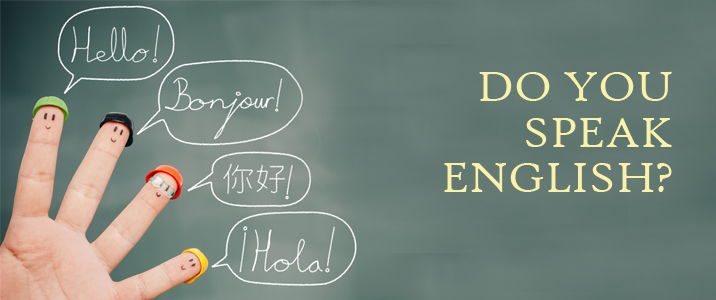 The short answer is yes. According to a judgment handed down from the Equal Employment Opportunity Commission, you can make speaking English a requirement when you are hiring workers. But the ruling did specify certain circumstances in which this practice is acceptable. The EEOC stated that this rule only applies when English is required for:
"The safe and effective performance of a job," and
"The successful operation of the employer's business."
Why is this a hot button issue?
Discrimination comes in all forms in the workplace, whether it pertains to race, sexual orientation, gender, or the language you speak. That's why it's so important to always be well above that fuzzy line. Earlier this year a group of employees were fired because they had shortcomings when it came to speaking English. The employer tried to fire the entire workgroup because they failed to speak English fluently, despite good past performance reviews. In this case, the employer lost because the company failed to make the case that these employees needed to speak English to do their jobs.
Getting trapped in this situation can be detrimental to your business and create unnecessary negative PR. Learn how to protect yourself when you have a group of workers that don't speak English. Learning the appropriate route to take for this kind of issue is something you'll want to do before trying to fire an entire group of people.
How to Protect Yourself
Just because you need a legitimate cause to have an English-speaking only rule in your workplace doesn't mean that having a rule like this is out of the question. Employers can protect themselves by documenting issues that arise and having a legitimate reason for needing a workforce that's fluent in English. Here are some things to remember if you'd like to fire someone due to a language barrier.
Make sure you don't have other workers that have the same issue.
Getting caught in the trap of firing one worker because his or her English skills aren't up to par when you have an entire workforce with the same issue isn't smart. Make sure that if you're firing someone based on his or her ability, or lack thereof, to speak English, it's a single case scenario. Most likely you'll be able to get away with something like this when the employee is in a customer-facing role.
Make sure all of your documentation is in order.
This should be a standardized rule in place for firing any employee. When you want to fire someone for something as specific as not being able to speak English, make sure you have good documentation as to why it's required for the job. If you hired them in the first place with the knowledge that they weren't able to speak English, but then you changed your mind, make sure you had a legitimate, well-documented reason.
Using this rule to get rid of a terrible employee isn't a smart idea. There are several ways to get rid of terrible employees, including creating a record of subpar performance reviews, but again, documentation is key. Make a case for the employee's termination based on his or her performance rather than using an obscure rule like this company did. In the long run, you'll save yourself a big headache and a lawsuit from the EEOC.
Involving colleagues in hiring decisions can help you build a strong team with top skills. Download our white paper to learn why
View Now
Jessica Miller-Merrell
Jessica Miller-Merrell, SPHR, is an author, speaker, Human Resources professional, and workplace social media expert who has a passion for recruiting, training, and all things social media. She is the president and CEO of Xceptional HR, and a leader in the HR community with more than 12 years of industry experience. The author of Tweet This! Twitter for Business, Jessica was named by HR Examiner as the second most influential recruiter on the Internet and the seventh most powerful woman on Twitter. She is a columnist for both SmartBrief and The Huffington Post, in addition to Blogging4Jobs and Human Resources One on One. Jessica has been interviewed for professional articles in CIO Magazine, Entrepreneur Magazine, SHRM's HR Magazine, and on CBS. Jessica earned a Senior Professional in Human Resources designation in 2008, and holds a bachelor's degree in Anthropology and Business from Kansas State University. Originally from a small town in Kansas, Jessica currently lives near Oklahoma City with her husband, Greg and daughter, Ryleigh.