Industry-Leading Healthcare Assessments
The Statistics Speak For Themselves
According to a Mercer study, there will be 110,000 new job openings for medical and clinical lab technicians and technologists by 2025.

According to Mercer, the US will have a shortage of 446,300 home health aides and 29,400 nurse practitioners by 2025.
According to the Bureau of Labor Statistics, demand for medical billers and coders is projected to grow 22% through 2026.
Top Skills Tests for Clinical and Medical Support Staff
With eSkill's healthcare skills assessments, you can test candidates' knowledge of medical terminology, HIPAA, medical billing, and more.
Medical Terminology
Test applicants' knowledge of medical and HIPAA terminology as well as knowledge of healthcare protocols.
Computer Skills
Basic computer proficiency such as MS Office and good knowledge of the Internet is needed to accommodate evolving telehealth needs.
Medical Billing & Coding
Test applicants' knowledge of medical terminology, accounting and bookkeeping abilities, and computer skills.
Healthcare Skills Tests You Should Use
Standard Job-Based Tests: Choose from standard job-based tests such as Registered Nurse, Certified Medication Aide, Pharmacist, Medical Biller, Physical Therapist, Outpatient Scheduler, or Medical Director.
Standard Subject-Based Tests: Test in-depth on single skills like Medical Dosage Calculations, Medical Office Administration, Medical Terminology, Medical Transcription, Practical Nursing, Pharmaceutical Terminology, First Aid, and Customer Service.
Customize From Over 800 Modular Subjects: Create a multi-subject test in seconds by hand-picking your favorite topics and questions such as Home Health Aide, Dental Terminology, Medical Coding, and HIPAA.
Upload Your Own Content: Upload your own test content and use eSkill Author to create completely customized skills assessment tests.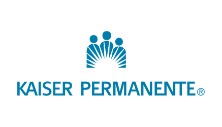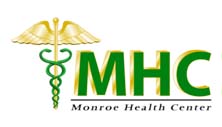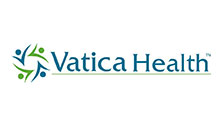 Why Choose eSkill Healthcare Assessments?
eSkill makes assessing clinical and support staff candidates' job skills, psychological fit, and interview presentation efficient and easy.
Advent Health, Alberta Health Systems, Brooks Health Systems, Vatica Health, Brooklyn Health, and hundreds of other companies eSkill's customer service skills tests.
Include Video Interview questions in your assessments for a seamless, complete candidate evaluation experience.
Select from over 800 standard tests and easily customize tests from thousands of topics relevant to your healthcare jobs or training requirements.
eSkill's Healthcare knowledge and skills tests help recruiters and hiring managers deploy the most accurate, valid tests for pre-employment assessment and skills gap assessments.
Looking for More?
Learn about specific solutions designed for your needs, read client success stories and review integration options.