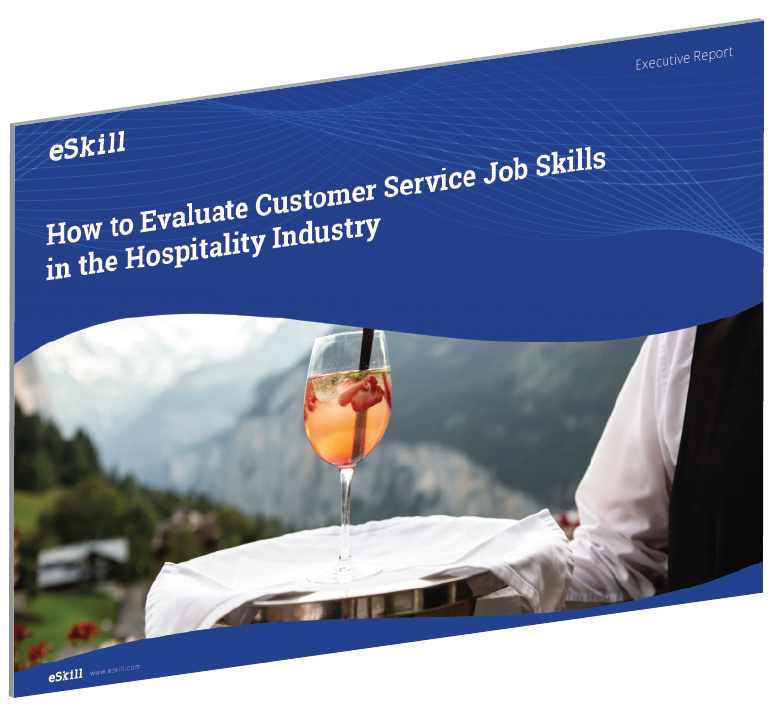 Download the Resource
How to Evaluate Customer Service Job Skills in the Hospitality Industry
Evaluating customer service job skills and hiring candidates with the skills to succeed in a customer-facing role means increased revenue for your business.
Candidates' abilities to work well in teams, communicate, operate computer programs, resolve customer complaints and much more can easily be measured, shared, and analyzed with eSkill's user-friendly platform.
This executive report will help your planning, development, and implementation of customer service skills tests. You'll learn how eSkill's dedicated Client Success Managers can help your HT team to quickly:
Define position requirements
Select or Build Skills Tests from eSkill's Library of Customizable Assessments
Automate Assessments and Analyze Results
Download this How to Evaluate Job Skills in the Hospitality Industry to learn how you can increase your success in hiring and training in the hospitality industry.