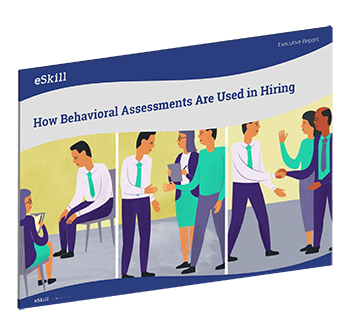 Download the Resource
How Behavioral Assessments Are Used in Hiring
Most employee turnover occurs as a result of a poor fit as opposed to a skills gap, and 95% of organizations admit to onboarding a mis-hire each year, according to the Brandon Hall Group.
This may be why pre-employment behavioral assessment tests are more popular than ever.
In a recent report, 75% of respondents indicated that their organization currently uses or plans to use behavioral assessments during the hiring process. Watch our video with some quick tips on using assessments in the hiring process:
Behavioral assessment tests allow employers to understand candidates' soft skills, work style and likelihood of fitting into the 'company culture,' as opposed to just judging them by the skills and experiences that are written on their resume or expressed in an interview.
Download our Executive Report to learn more about How Behavioral Assessments Are Used in Hiring.