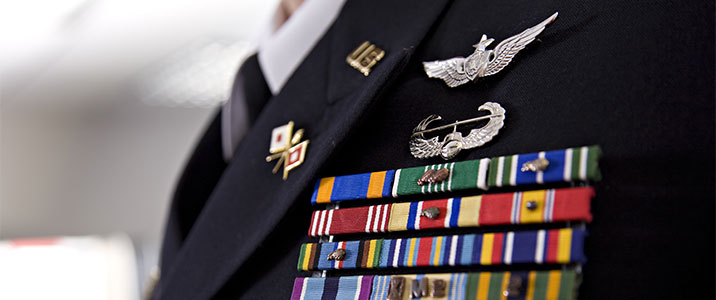 You may have heard of companies hiring veterans to fill open positions, but have you ever wondered if your company should be one of them? This article will explore the upside and the downside of hiring ex-military members. I have to admit that I am from a family with a long history of serving in the military. For a variety of reasons, I did not serve. However, I spent 10 years as a recruiting manager, and during that time I hired people with military backgrounds for both white collar and blue collar positions. So, read on to get the benefit of my perspective.
What Is the Upside?
There are many misperceptions about hiring ex-military personnel. I have dealt with managers who had objections such as: they will be too rigid; they don't have relevant experience; or they are too direct. But the military today is not the military of yesteryear. Companies that hire veterans today can actually turn those potential negatives into positives. You will find that many ex-military workers these days are not rigid. Rather, they have been taught to be adaptive and to show initiative.
From a managerial standpoint, they are used to leadership roles and often come ready to lead a project or department. Another strong point is that they're used to dealing with younger workers, in many cases those Millennials that many of the rest of us complain about.
They can be direct, but that can be a positive in that they are willing to provide needed feedback when others might be more interested in playing politics. According to the website VetJobs.com, there are a number of reasons to hire vets. These include:
Work ethic. Ex-military personnel have a strong work ethic, achieved through the training they received in the military,
Highly trained. They have already been trained in many more areas than the average employee off the street. The military needs HR, operations, and financial and logistics employees like any industry, and they make sure that their employees are well trained before they start work.
Military workers have had extensive background checks and security clearances done on them already. That will certainly shorten your hiring process.
Team players. That's what being in the military is all about: teamwork.
Ready to relocate. Since the government often provides departing military with paid relocation, they are willing to come to you.
Tax benefits. Employers may receive tax breaks for hiring someone coming out of the military. These tax credits may run from $1,500 to $8,000 per hire, and are a one-for-one dollar credit against the employer's payable income taxes.
So companies that hire vets get "ready-to-go" employees, and in many cases they get paid to hire them!
What Is the Downside?
As with hiring any employee, there is a downside to hiring a vet. First, if they are still in the reserve, they are subject to being recalled for active duty. As an employer you have to abide by USERRA (the Uniformed Services Employment and Reemployment Rights Act). This is a complicated law that requires different levels of compliance, depending on how long your employee is away for service-related duties. But the benefits of hiring a vet usually make it well worth it.
If your new hire has been through trauma associated with his or her service, there may be ADA (Americans with Disabilities Act) issues that will have to be dealt with. However, we all have to deal with ADA issues, even PTSD, with our regular employees as well. It is all part of doing business.
Hire a Hero
My experience as a hiring manager has been very positive for the most part when I have helped hire a veteran. Other companies also seem to see the good side. According to VetJobs.com, the unemployment rate for vets is lower across the board than the general employee population. This means that companies that have participated in the "Hire a Hero" program have found it to be successful.
Do yourself a favor and look closely at potential employees with military experience. You will most likely find capable, appreciative, and ready workers who have more relevant experience than you will find in non-vet candidates.
Remember that November 11th is Veterans Day, a day to thank all veterans for their service. There is no better way to do that than to make sure they have a job.
Having read about the upside and the downside of hiring veterans, would your company consider offering them a job?