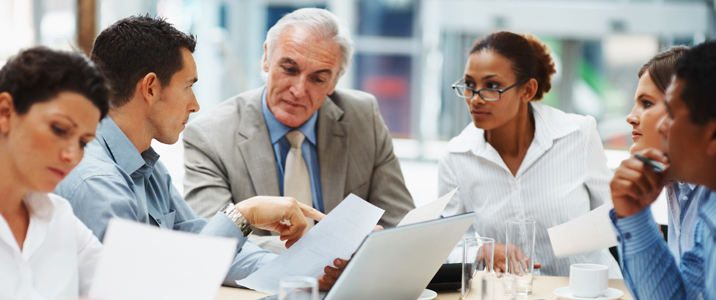 Most human resources departments are overseen by executives who don't truly understand the value the department brings to the organization as a whole. Most executives see HR as the administrative wing of the company – the place where people get interviewed, hired, and ultimately fired. But HR is so much more than that. The amount of information that flows into human resources departments and the strategic decisions made there that can make or break companies are just a few of the many ways this department is so valuable.
If you're struggling to find ways to prove the worth of your human resources department to the company executives, here are five things to help you get started.
Use metrics to show how the HR department helps save money.
Numbers talk. Show your executives the different metrics that prove, in black and white, the financial worth of your department. Executives see numbers as a straightforward, proven record of the value your department provides. Reporting on key metrics like workforce productivity, recruiting costs, and retention, and creating specific goals and meeting them are sure-fire ways to develop a strong relationship with the executives at your company.
Create an efficient culture.
One of the main focus areas of human resources departments is making the company culture more efficient and productive. This is built on things like employee morale and engagement, management satisfaction, and developing processes around recruiting and training that save the company money in ways that other departments aren't able to. By carefully selecting your workforce and developing employee management processes that protect the company against future lawsuits, your department will be able to save your company time and money.
Show how HR innovations can change your workplace.
The number of new HR technologies currently being used in today's workforce is remarkable. The HR technology industry itself is a 4.1 billion market, and it's growing. If your C-suite level executives are wanting the company to innovate and be ahead of the trend, it's important to understand the most valuable part of the company: its employees. The HR department has a very important role in finding and developing the employees who are going to plant and develop the seeds of innovation and growth.
Show strategic value in placing employees.
When it comes to the strategic direction of the company, HR also plays an important role. HR directors or CHROs should sit on the company board so that they can keep board members informed about the state of the employees within your company. I've said it before, but the employees are the most important resource in your company, and having a representative from your HR department sit on the board will allow for the employee point of view to have a strategic say in how the company is run.
Predict future company needs through human resources.
While no one has a crystal ball, the beauty of HR data and analytics is that they can help predict the future of your company's personnel needs. The amount of critical data that flows through the HR department can help direct future development. By keeping tabs on productivity and determining how many and what kind of new employees the company will need to hire in the near future and well beyond, HR can provide the kind of forethought that will allow your company to not just survive but thrive in the changing markets to come.
These five data points will help your HR department prove its worth to your company's top-level executives, and might even get you a seat at the C-suite table.
A Tale of Two Applicants: Making the Right Choice Easier
How can you tell which candidate is the best choice? It's hard to see past the resume to the real person. That's why eSkill and Outmatch have joined forces to provide comprehensive applicant assessments that combine hard skills testing and soft skills assessments to predict on-the-job success so you can be sure to hire the best candidate every time.


View Now
Jessica Miller-Merrell
Jessica Miller-Merrell, SPHR, is an author, speaker, Human Resources professional, and workplace social media expert who has a passion for recruiting, training, and all things social media. She is the president and CEO of Xceptional HR, and a leader in the HR community with more than 12 years of industry experience. The author of Tweet This! Twitter for Business, Jessica was named by HR Examiner as the second most influential recruiter on the Internet and the seventh most powerful woman on Twitter. She is a columnist for both SmartBrief and The Huffington Post, in addition to Blogging4Jobs and Human Resources One on One. Jessica has been interviewed for professional articles in CIO Magazine, Entrepreneur Magazine, SHRM's HR Magazine, and on CBS. Jessica earned a Senior Professional in Human Resources designation in 2008, and holds a bachelor's degree in Anthropology and Business from Kansas State University. Originally from a small town in Kansas, Jessica currently lives near Oklahoma City with her husband, Greg and daughter, Ryleigh.