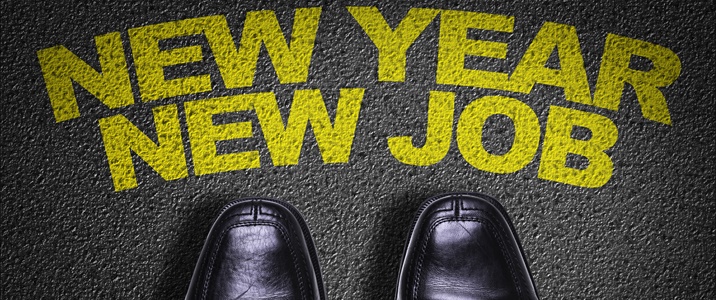 Well, it's that time of the year when we all start wondering what is going to happen in 2017. Of course, I cannot tell you exactly what will happen—after all it is the future—but I can paint a picture of some of the likely things to happen.
It Is All About AI
We have been talking in HR for a while now about the use of big data. The collection of data, the analysis of data, and the use of data for prediction and ultimately machine learning are all subjects that have been talked about the last several years. The year 2017, according to Josh Bersin, is the year this all comes together. He sees 2017 as being a year of disruption and a great deal of change. Consultant, speaker, writer, and self-described digital catalyst, Meghan M. Biro agrees with Bersin. Biro says "The world of work is marked by profound disruptions right now. We've gotten a little ho-hum about it all. But AI is a very big instance of the next big thing. It has huge, mostly positive implications for HR."
Bersin believes the recruitment market is ready for a major upheaval, moving away from applicant tracking to something wrapped around the concept of the "applicant experience." He says "Recruitment today is a marketing, brand-building, social process—one that requires integrated analytics, enterprise workflow, and deep integration into sourcing tools. And AI and machine learning is now impacting the interviewing, screening, and sourcing process."
Companies like Jobs2Careers are helping companies use machine learning to aggregate supply (# of job seekers) and demand (# of jobs) for any job in any location nationwide, in order to anticipate what an application should cost.
To the Cloud
One thing that will be apparent in 2017 is a huge shift to the cloud. Bersin says in his travels he has learned that "..there are thousands of companies replacing old systems with the new breed of cloud-based HR platforms." This is occurring across all companies from small to large. In 2016, some people did not think this change was occurring as fast as it could or should. Apparently, that will not be the case in 2017.
This combination of AI and the cloud will improve not only the application experience for the candidate, getting away from treating candidates as cattle, as Biro said but also the experience of HR and the hiring managers. Using AI can make us better recruiters. Biro says AI should actually humanize the process and will help eliminate unconscious biases that almost all recruiters have, especially inexperienced recruiters. I wrote about the possibility of AI doing the initial finding and analysis of recruits in my post Future Friday: Artificial Intelligence and the HR World.
Not Just Recruiting
The year 2017 will not just be about technological improvements in recruiting. The whole world of HR is being set up for the massive disruption in a number of areas. As I wrote in the above-mentioned article, coaching and leadership will be radically impacted by the use of AI. In fact, talent management as a whole, encompassing everything about the employee experience, will be affected. Bersin says:
"…tools for engagement, pulse surveys, feedback management, and culture assessment will be white-hot. Not only are these tools now becoming critical infrastructure for companies trying to understand their employees' needs, they are becoming integrated with performance management, leadership assessment, change management, and just about every other people practice in business."
Performance management is going through a radical shift. We have read numerous times that companies are dumping performance appraisals. In reality, they are dumping the clunky systems of the past. Bersin says "All of a sudden we see a dozen or more well-funded companies selling cloud-based, team-centric performance management systems that connect to your HRMS or ERP system." Two years ago, at SHRM National in Las Vegas, Marcus Buckingham talked about using gamification in team performance, just one of the many ways new technologies are being applied.
Better Be Ready to Be Mobile
One other technological advance that is radically altering HR is the necessity of making sure everything in the applicant and employee experience is mobile-enabled. For many candidates that may be the only way they have of connecting with you, and I am not just talking about white-collar employees. For Millennial employees and Generation Z, this will be the preferred, if not exclusive, a method for interacting. Hiring, communicating, rewarding, even terminating may be done through mobile devices. If your systems are not capable of handling this technology, you will not only be behind the curve—you may not be on the curve at all.
In the End
HR, often the last department to become technologically up-to-date, will be forced to become so in the competitive arena of 2017. Barring unforeseen circumstances, 2017 has the potential to be a robust economic year, with companies in competition for talent; trying to determine how to retain and motivate key personnel, and learning how to improve the experience for all involved. Be prepared to step up your game, HR!
How do you think the world of HR will change in 2017? Share your thoughts here.
Andreea Hrab
International HR Director for OSF Global Services, Andreea is a veteran recruiter who has seen them all. She developed HR recruiting strategies and retention programs that guarantees the success of the company. She is a people person and she handles very easy new relationships with new employees, but her most interesting challenge is to find the middle way between company's best interests and employee's needs. To learn more about Andreea contact her on LinkedIn.