The future workforce is a blended one, with humans and machines working side by side. We cannot leave the future success of our businesses to chance, yet that is precisely what many organizations are doing by leaving reskilling entirely up to employees.
Here are the five HR trends for 2019 that you should implement:
Work is changing.
1. As work changes your workforce has to change. Invest in reskilling your current workforce to avoid a revolving door and unnecessary recruiting challenges. Finding ways to retain your already valuable workforce is the easiest and most affordable approach to your organizations recruiting needs. Incorporate real-time learning and hands-on application in your development strategy while taking into consideration how and when humans will work alongside artificial intelligence.
Nothing replaces talking to people.
2. Talk to people. While we are implementing automated processes left and right, nothing replaces talking to people. Take advantage of your technology where you can, but do not get so caught up in shiny, fast technology that you forget to build human relationships with candidates and employees. When considering HR trends for 2019 addressing the 'trust issue' with candidates/employees and organizations keeps hitting the list, you can't address that through machines. In fact one of the trust issues we will have to address with our workforce is the trust or lack thereof, of automated processes and machines taking on new tasks. If we have to address it with our workforce, we will absolutely have to address it with our candidates.
Measure and search for skills differently.
3. Consider what you define 'experience' as. You could really get ahead of your competition by taking into consideration self-taught skills and skills learned out of the classroom or traditional work environments like volunteer roles. It's silly to not count this as "verifiable work," when you can validate this experience with skills testing during the hiring process. To take this a step further, make time in 2019 to do a thorough skills inventory and use this knowledge to re-write job descriptions accordingly. Don't waste your time looking externally for skills already in your organization when you can use that opportunity to add new skills to your company's workforce. For example, we often re-post old job descriptions when a position becomes open again, but your team may have changed since the last time you posted that job so you should tweak the needs listed in the description accordingly. You don't HAVE to use the same job template over and over.
Simplify your hiring process as part of your recruiting strategy.
4. Less is more. Not only does making the process easier speed things up for all parties involved, it makes your organization more accessible. Being more accessible can directly impact your opportunity to build a more diverse workforce. Sit down with the team involved in the hiring process and go through it step by step, talk about where you can eliminate steps and/or combine some steps. You may be surprised at how much you are doing just because "its always been done that way."
Continuous Recruiting.
5. Don't stop sourcing, meeting new candidates, and interviewing when all of your positions are filled. As fast as things change, your workforce needs will change. The key to this part of your 2019 recruiting strategy is to be honest and transparent with candidates. For example, let them know that you do not have any immediate openings but you would like to discuss what they are looking for in their next role and find out if your company could be a match for that. Tell them how the process could look and define a timeframe that they can expect an update from you.
The theme for recruiting trends 2019 is to avoid limiting yourself. You don't have to recruit a certain way because your competition does or because that's the way your company has always done it. Get creative in a way that represents your organization and constantly recruit so you always have the right talent, right when you need it.
10 Keys to Hiring and Engaging Millennials
This simple and practical infographic breaks down Millennials' values and ambitions, what drives their job satisfaction, and what they expect out of companies. It provides a better understanding of Millennials and useful statistics about this pool of candidates.
View Now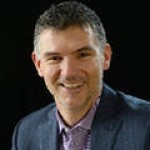 Kristina Minyard
Kristina Minyard is currently the Director of Ignite Education in Huntsville, AL. She has over 11 years experience in HR, Recruiting, and Business Development. She utilizes her skills and experience in HR Consulting, Technical Recruiting, HR Policies, Staffing Services, and Labor Relations to create content on her blog hrpockets.com and other platforms.