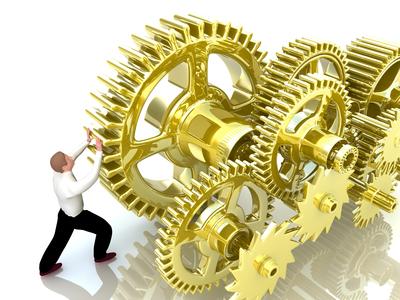 The Human Resources department is an indispensable cog in any company's engine. It is a unit that deals with every single employee on a consistent basis, listening to employees' needs, drafting policies, and improving the workplace. As such, the Human Resources team needs to be a strong, cohesive unit that works together to ensure healthy and happy work conditions, as well as boost employee morale.
To strengthen your HR department, it's useful to keep in mind a few things. Remember that you also once held a junior position when assigning tasks and offering opportunities to your junior employees. Maintain open communication with your team about the department's direction and priorities, always encouraging new ideas and ways to make things run more smoothly. Finally, give praise when praise is due. Impart confidence in your team by expressing your satisfaction with their performance. This will help them want to continue to meet your expectations.
While keeping this in mind, here some more specific strategies that can help you turn your HR department into a well-oiled machine:
Regardless of their level—from entry level to senior staff—trust your employees and set high expectations for them.
Brainstorm often, and encourage your team to provide feedback. This reinforces your interest in their ideas, and helps you move forward.
Rather than being bossy, opt for being a more supportive manager, so that your employees feel comfortable coming to you about anything that may be on their minds.
Own up to your mistakes. This shows your team members that anybody can make mistakes—even the manager—and the important thing is to recognize them and work actively to resolve them.
Encourage your team members to openly communicate with one another and learn from each other. Your whole team will soon realize each individual's expertise and work together better by taking advantage of it.
Finally, remember your employees have lives outside of the HR department and be respectful of them. Help them find a good work-life balance by being more understanding of their needs outside of work.
For more tips on how to improve how your department runs, download the white paper "'>How to Turn Your HR Department Into a Well-Oiled Machine". Remember to count on your team and they won't let you down!
JVIC: The Right Craftsman for the Job. Every Time.
JVIC's reputation depends on finding the highest skilled professionals and craftspeople. Using the eSkill Author, they create custom questions for 90% of the 1,000 to 7,500 tests they administer each month.
View Now