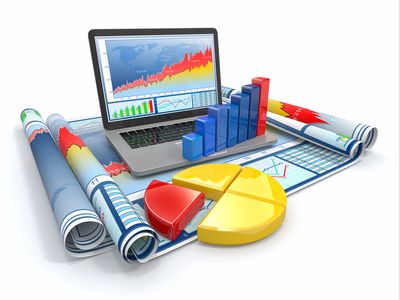 As the economy continues to recover, companies across the spectrum are ramping up their recruiting efforts to fill many of the positions that were lost in the downturn. One field on the upswing now is the banking industry. During the financial crisis when many banks were going under, massive layoffs and firings were happening every day. But now that we're on the road to recovery, the big banks are staffing up again.
According to Forbes, the top 10 large banks in the U.S. are hiring a total of some 3,000 jobs that pay $80,000 or more. So the question on every recruiter's mind is what's the best way to hire in this industry? How exactly do you hire for these open positions, which require a variety of skill levels?
Hire early and hire often. When you're looking at hiring for a large number of positions, it's smart to start your process early. Look ahead and see if you can start looking for openings that will be coming up in future months. By increasing your hiring time, you'll better your chances of hiring the staff you'll need to be fully operational as business increases. This is one of the most important tips, because hasty decisions made at crunch time can be costly.
Work with local agencies. Start working with your local agencies to fill those positions that are harder to fill.  They'll be able to give you current information about demographics, educational levels, etc., which will help focus your hiring efforts so you won't waste your time on candidates who don't meet your minimum qualifications.
Look internally. Even if you're hiring for faraway locations, they just might be in places staff members have been dying to visit. And that supervisory position you need to fill might be just the thing to bring someone's career to the next level. If you're planning to open a new location, look internally for the best and brightest individuals who exemplify your company's culture. These employees will have the passion and energy it takes to open a new store and start building a new customer base.
While the average cost to hire an employee is $4,000 – $7,000, the cost is a little higher when dealing with new stores and hiring an entirely new workforce, especially if it's for a new market.  That's why it may be easier to hire internally, while offering relocation dollars to entice employees to move to a new store.
If your company is adding new positions locally or is opening up operations in new markets, follow our tips to start hiring more effectively. Remember to plan ahead so you can start your hiring process as soon as possible. Filling positions that are the most crucial, i.e. company leadership is the best place to start when hiring for a large number of positions.
Jessica Miller-Merrell
Jessica Miller-Merrell, SPHR, is an author, speaker, Human Resources professional, and workplace social media expert who has a passion for recruiting, training, and all things social media. She is the president and CEO of Xceptional HR, and a leader in the HR community with more than 12 years of industry experience. The author of Tweet This! Twitter for Business, Jessica was named by HR Examiner as the second most influential recruiter on the Internet and the seventh most powerful woman on Twitter. She is a columnist for both SmartBrief and The Huffington Post, in addition to Blogging4Jobs and Human Resources One on One. Jessica has been interviewed for professional articles in CIO Magazine, Entrepreneur Magazine, SHRM's HR Magazine, and on CBS. Jessica earned a Senior Professional in Human Resources designation in 2008, and holds a bachelor's degree in Anthropology and Business from Kansas State University. Originally from a small town in Kansas, Jessica currently lives near Oklahoma City with her husband, Greg and daughter, Ryleigh.