When it comes to the banking industry, practicing good ethics, financial skills, and customer service are of utmost importance. Banks and credit unions need consumers to grow their assets and portfolios.
When consumers are looking for a financial institution to bank with, they are looking for a knowledgeable and friendly team. Consumers want to trust that their money will be accurately taken care of by people who understand what they are doing while also keeping their information confidential.
Top banks around the world are using customized pre-employment assessments to ensure that they hire the best banking candidates with skills and aptitude to do the job successfully. With eSkill assessments, you can incorporate conventional banking and financial questions while also adding components that expressly represent your institution.
Pre-employment Assessments Help Banks Hire More Successfully and Reduce Turnover
Pre-employment testing for these sensitive positions gives candidates a realistic job preview and gives the employer an example of what the candidate will bring to the workforce. Ideal banker pre-employment assessments are composed of questions that rate their situational judgment, sample math/financial questions, and questions to measure critical thinking that directly reflect your institution's policies and processes. Also, because a large component of financial work is regulated, you can use pre-employment assessments results to determine how well a candidate might comply with those regulations and adapt to new ones as they change.
Successful relationship banker pre-employment assessments should consist of a social intelligence component to determine how self-aware a candidate is. Relationship bankers have to work with multiple customer personality types and successfully offer multiple products to meet their needs. It is important for employees in the financial industry to be well aware of their environment, and the customers they are serving, to provide the best and most appropriate customer service.
Using a pre-employment assessment for these characteristics will provide your bank or credit union, the data needed to make great hiring decisions and stop mis-hires. Successful banks and credit unions use assessments to baseline relevant skills and then test against those benchmarks. Some banks have successfully reduced bank teller turnover by up to 50% by implementing relevant banker pre-employment assessments.
As top banks continue to work to find ways to serve and grow their customers,  a solid pre-employment assessment strategy can be a competitive edge. Investing in a customizable pre-employment assessment on the front end of your hiring process will help you make the best hiring decisions.
Are you interested in pre-employment assessments for the banks and credit unions?
Learn more about what makes eSkill assessments the top-rated assessments in the industry.
Request a demo today.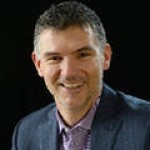 Kristina Minyard
Kristina Minyard is currently the Director of Ignite Education in Huntsville, AL. She has over 11 years experience in HR, Recruiting, and Business Development. She utilizes her skills and experience in HR Consulting, Technical Recruiting, HR Policies, Staffing Services, and Labor Relations to create content on her blog hrpockets.com and other platforms.