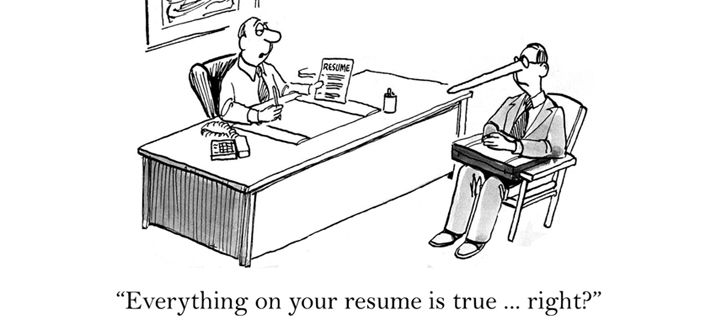 Background checks are becoming more common in the recruiting process. Employers may choose to conduct background checks for several reasons, delving more deeply into the process if the security level of the position requires it. A standard background check for a position may include verifying a candidate's employment history, school records, and criminal history. But what about professional references, social media channels, and credit reports? Are these acceptable methods for conducting background checks?
The first thing every recruiter and HR professional looking to conduct background checks should become familiar with is the Fair Trade Commission's Fair Credit Reporting Act, which sets the standard for employment background checks, or "consumer reports" as they're referred to by the FCRA.
The FCRA stipulates that an employer must obtain written authorization from the candidate, separate from an employment application, before performing a background check. It also states that if the employer uses the results of the background check for an "adverse action," whether it's a decision not to offer employment or a promotion, or even terminating an employee, the candidate in question should be told and is eligible to request a copy of his/her background check.
While most of the standards set forth in the FCRA apply to consumer reporting agencies (CRAs), which are often hired by employers to perform background checks, if you are doing the checking on your own it's still a good idea to follow their recommendations. Some of them, like notifying the applicants about adverse actions, apply to all employers.
So, if you're responsible for doing your company's background checks, what should you cover? The answer depends on the regulations in your state and the requirements for the job. In some states, employers can ask about a candidate's history, including any arrests, but in many states, including California and New York, they cannot. And in all cases, the job requirements need to be the blueprint for the information you seek. Even if the job doesn't require a security clearance, you will want to consider performing the following background checks.
Employment Verification: A candidate's resume typically includes an employment record with a list of all the previous employment and positions held. You often need to double-check, because some candidates may "enhance" their resume by listing a more senior title than they actually had, extending the time of employment, or sometimes even adding employment they never really had. A background check that covers employment verification helps employers check the validity of the candidate's resume.
Professional References: Another way to check the validity of a candidate's previous employment is through references. According to a Society for Human Resource Management (SHRM) survey, approximately 80% of HR professionals regularly check a candidate's references, with three references being the average. This is also a great way to get a feel for what people have to say about the candidate. Most—if not all—of the references should be professional, not personal.
Social Media: With the advent of Facebook, Twitter, and a myriad other social media channels, employers are becoming more intrigued by the possibility of using these avenues to conduct background checks. But according to HireRight's 2013 Employment Screening Benchmarking Report, only about 20% of respondents said that they use, or plan to use, social media as part of their background checks. The reluctance comes from a lack of basic best practices or a legal framework for using social media for background checks. If you decide to use these sites, keep in mind the risks, such as the potential for discrimination lawsuits, and keep abreast of emerging legislation.
Credit Reports: A Society of Human Resources Management (SHRM) survey reported that 60% of employers check the credit for at least some of their job applicants. In most cases, employers do credit checks on candidates vying for a position in a financial field. Employers must obtain written authorization from candidates before running credit reports.
Criminal Records: Different states have different laws when it comes to obtaining a candidate's criminal record. Some don't allow employers to ask about arrests or convictions that happened a specific period of time in the past. Also, Title VII of the Civil Rights Act of 1964 makes it unlawful to discriminate based on race, color, national origin, religion, or sex, so companies should be careful that their criminal record check policy applies equally to all, and is based on the job requirements and not on the individual applicants.
Off Limits and Public Access: Medical records are completely off-limits to employers conducting background checks, although an employer may ask candidates whether they are physically able to perform the duties required by the job, with or without reasonable accommodation. On the other hand, a candidate's bankruptcy and driving records are public, so employers don't even need to notify candidates before checking them.
Consider establishing a standard, written employment background check policy for your company, as the foundation for every check conducted. It's also wise to obtain written consent from each candidate before performing any background checks. This way, you'll have a straightforward approach that covers your legal obligations and leaves you, your hiring managers, and potential candidates all on the same page, so you'll avoid any potential litigation while protecting the security of your company.
Reduce Employee Turnover and Increase Your ROI – Best Practices
While it is expensive to screen and hire people to find the right fit for a position, bad hires can cost you in terms of their productivity and, if you have to let them go, additional hiring expenses. Download this e-book to learn how you can use up-to-date best practices to prevent the best employees from leaving.
View Now