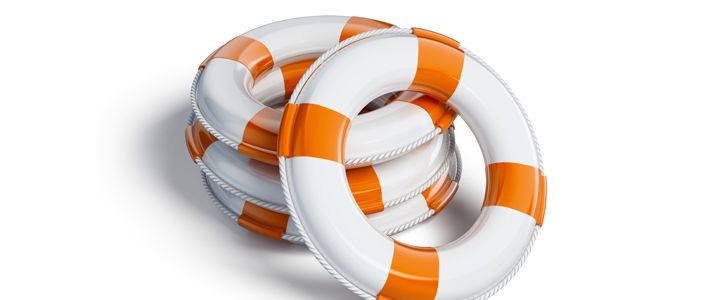 No one likes to downsize. But if your company is facing a financial crisis or a problem with overstaffing, it may be time to look at downsizing as a way to increase the health and longevity of your business. Properly planning a downsizing will not only save your company headaches, but will allow you to give employees the proper amount of notice and protect yourself from potential lawsuits. There is no such thing as a perfectly planned downsizing, and something is always bound to go wrong, but having a plan in place can greatly reduce the chances of something extremely negative happening to your company and its reputation during a rough time.
The perfect case of a company not downsizing properly is Zynga. After the game bubble burst, Zynga was forced to lay off the majority of its staff so it could stop bleeding money. But they did it wrong. Employees had no notice, no warning, and were shocked to find out via email one day that it would essentially be their last day. Not only did this negatively affect their company culture, but the employees who didn't get the axe wanted to leave because of how the company treated their friends and co-workers.
In order for your company to avoid making the same terrible mistakes as Zynga, here are three simple things to do if your company decides that a downsizing is necessary.
Give Ample Warning and Provide Resources
Not only should you give your employees plenty of notice if the company plans to downsize, you should plan to serve as a resource to help them find new jobs. Nothing is more devastating then walking into work one day and learning that you're being laid off and it's your last day. In a tough economy, it's important to allow your employees some time to find a new job, which could in reality take from a few weeks to a few months. Since you can't give them a few months notice in all likelihood, have someone from your HR department coach them and provide advice on resumes and job search tips, to hopefully speed up the process of finding a new job. Having a dedicated, full-time HR practitioner take on the role of helping these employees find new jobs is a big commitment, but in the long run your company will save major face value in an already incredibly hard time.
Document Everything and Be Ready for a Challenge
Laid-off or terminated employees have nothing to lose. Challenging your company on why they were let go may be tempting, and it's not really something you can prevent. Having solid documentation on why your company needs to downsize will give you a solid defense against any lawsuits former employees may bring against you. Documentation is the key to downsizing, and if done well it will protect you in the long run. This point is non-negotiable and should begin the moment your company decides that a downsizing is in order.
Don't Forget About the Employees You Keep
The last thing on your mind during this kind of upheaval is probably your current employees. During a downsizing, you're mostly worried about those you've laid off, and you may not realize that your current employees, who've just lost several of their friends and co-workers, are also impacted. Make sure to reassure them that the downsizing was necessary and let them know that you'll be completely transparent about what's happening and that their jobs are still secure. Keep your current company culture intact while going through this difficult time, or you could be losing more employees than you want to.
Downsizing isn't fun, and learning to cope with the challenges it brings will allow your company to come out ahead. Downsizing in a hurry—only to lose lawsuits from discrimination issues that arise—will have the opposite effect of what you were going for in the long term.
Do you know why job analyses are important? Watch our webinar to learn why its important to create job analyses for all your positions.
View Now
Jessica Miller-Merrell
Jessica Miller-Merrell, SPHR, is an author, speaker, Human Resources professional, and workplace social media expert who has a passion for recruiting, training, and all things social media. She is the president and CEO of Xceptional HR, and a leader in the HR community with more than 12 years of industry experience. The author of Tweet This! Twitter for Business, Jessica was named by HR Examiner as the second most influential recruiter on the Internet and the seventh most powerful woman on Twitter. She is a columnist for both SmartBrief and The Huffington Post, in addition to Blogging4Jobs and Human Resources One on One. Jessica has been interviewed for professional articles in CIO Magazine, Entrepreneur Magazine, SHRM's HR Magazine, and on CBS. Jessica earned a Senior Professional in Human Resources designation in 2008, and holds a bachelor's degree in Anthropology and Business from Kansas State University. Originally from a small town in Kansas, Jessica currently lives near Oklahoma City with her husband, Greg and daughter, Ryleigh.