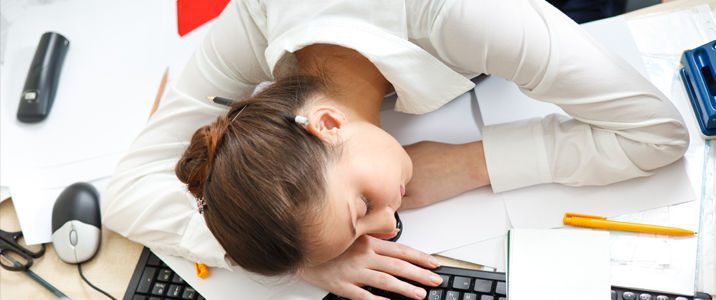 Bill Gates said it best when he remarked, "I choose a lazy person to do a hard job. Because a lazy person will find an easy way to do it." Most people assume that lazy people are slothful, unproductive workers who do everything but work while they're at work. But there are many reasons why managers should start taking a closer look at employees who are lazy at work. They may seem lazy because they're underworked, given work that is too easy for them, or they just may be really smart people who find ways to complete everything in a shorter amount of time.
If workers are perceived as being lazy, it doesn't necessarily mean that they're bad employees or actually lazy. If they're not fully engaged, they may have the potential to do much more. That's why it's worth taking a closer look at them. Here are a few ways to take lazy employees and turn them into some of the most productive employees in your workplace.
Learn to work with "lazy" employees
Different people work in different ways. When employees seem to be lazy, it might just be that they work in a more abstract way. Try giving them assignments that make them think, instead of just tasks for them to check off on their to-do list. This will allow them to put more thought into their work, and they may come up with something more creative. This could ultimately be way more valuable than having them follow a series of steps to finish a task.
Use these employees to their full potential
Employees who seem like they don't have enough work to do but are still meeting performance standards may not be working at their full potential. Instead of giving them more busy work, find other ways to enhance the type of work they're doing. Talk to them to find out where their untapped potential lies, and create specific work around that. Who knows, they might be management material.
Create specific programs to help boost productivity
If you have lazy employees who are getting their work done, see if you can create programs that allow them to explore other areas of the business. These programs might help them focus on new initiatives that might be more challenging. In my day, I've seen many companies provide opportunities for interdepartmental cross-training, and it's worked very well to help employees get out of the rut of doing the same kind of work over and over again.
If you have employees who seem to be lazy but are still meeting productivity standards, it's important to work with them in a way that gives both you and them the flexibility to do their best work possible.
Webinar - Conducting a Job Analysis
Do you create job analyses for your open positions? Watch our webinar to learn why you should.
View Now
Jessica Miller-Merrell
Jessica Miller-Merrell, SPHR, is an author, speaker, Human Resources professional, and workplace social media expert who has a passion for recruiting, training, and all things social media. She is the president and CEO of Xceptional HR, and a leader in the HR community with more than 12 years of industry experience. The author of Tweet This! Twitter for Business, Jessica was named by HR Examiner as the second most influential recruiter on the Internet and the seventh most powerful woman on Twitter. She is a columnist for both SmartBrief and The Huffington Post, in addition to Blogging4Jobs and Human Resources One on One. Jessica has been interviewed for professional articles in CIO Magazine, Entrepreneur Magazine, SHRM's HR Magazine, and on CBS. Jessica earned a Senior Professional in Human Resources designation in 2008, and holds a bachelor's degree in Anthropology and Business from Kansas State University. Originally from a small town in Kansas, Jessica currently lives near Oklahoma City with her husband, Greg and daughter, Ryleigh.